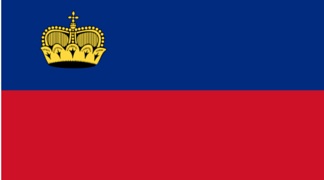 The country has a strong financial sector located in the capital, Vaduz, and has been identified as a tax haven. It is a member of the European Free Trade Association and part of the European Economic Area and the Schengen Area, but not of the European Union.
The bank is considered one of the best in the world in terms of private banking and asset management with an S and P rating of AAA.
Features and advantages
Based in Liechtenstein
Excellent internet banking (bank transfers online possible)
Full multi-currency facility (EUR, USD, GBP, CHF)
Private bank
SWIFT / IBAN
Telephone and fax banking
Very high confidentiality
Visa / Mastercard debit and credit cards
Minimum opening deposit requirement : 350000 USD/EUR/CHF
Minimum balance for the account : 5000 USD/EUR/CHF
Fees
List of Required Documents

Passport Copy - Notarized copy
Proof of Address (Within 3 months) - Notarized copy
CV/Resume

The Procedure

The bank account opening takes about 2-3 weeks depending on the bank and documents collection from you.

We will send you the bank account application in PDF format by email and you will need to return the original bank application signed by courier service with other required documents.
What about the company ?
Please check our exclusives packages COMPANY + BANK ACCOUNT in the following jurisdictions :
Need more information ?
Do you have more questions regarding an offshore bank account in Liechtenstein ? We will be happy to answer you, analyze your situation and send you our suggestions.