ICO Services is a leader in incorporation/formation services and a developer of cost- and time-effective business solutions. We have worked with a huge variety of clients located in many countries, making us a truly international service provider. See also the page Why choose ICO Services ?
Our mission is to provide direction for those interested in "going offshore". No matter how simple or particular your needs are, our experienced team can help you do so much more than create a company. Following the successful incorporation of your company, we are on hand to provide a full range of specialist services to assist you with the ongoing management of your offshore business. Our services are designed to help clients expand into new markets, run their businesses more effectively, enhance opportunities and explore new markets.
ICO Services provides incorporation and management services in majors jurisdictions and tax-free countries.
Our range of services include the Incorporation and Management of companies, Establishment of Bank Accounts and others which are natural additions to our main activity.
Our team of highly experienced, multi-lingual and multi-disciplined professional staff are able to provide superior services, innovative solutions and technical support, while fully understanding your personal requirements.
We strongly believe that knowledgeable clients are able to make right business decisions. Therefore, our website contains detailed and transparent information about offered services and prices. We also offer absolutely free consultations to all our prospects and clients. Anyone could contact us and get valuable information absolutely free.
Addresses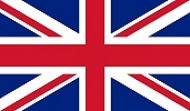 EUROPE
ICO Services
Unit 1, 26 Cleveland Road
London, E18 2AN
United Kingdom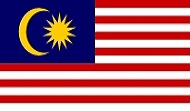 ASIA
ICO Services
3.02D, East Wing, Level 3, Menara BRDB, 285 Jalan Maarof, Bukit Bandaraya
Kuala Lumpur, 59000
Malaysia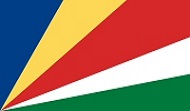 INDIAN OCEAN
ICO Services
La Ciotat, Mont Fleuri
Mahe
Seychelles
Follow us on social media
Why not follow, like or link in with us on social media ? You can find all the latest money matters news from ICO Services, ask us a question, send us your comments and more by following the links below.