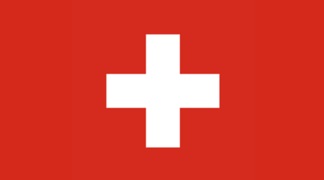 Switzerland is one of the richest countries in the world by per capita gross domestic product, and has the highest wealth per adult (financial and non-financial assets) of any country in the world. The World Economic Forum's Global Competitiveness Report currently ranks Switzerland's economy as the most competitive in the world.
Features and advantages
Absolute confidentiality
Excellent Internet banking (Bank transfer online possible)
Full multi-currency facility (EUR, USD, GBP, CHF)
Numbered account available
Private bank
SWIFT / IBAN
Telephone and fax banking
Visa/Mastercard cards
Minimum opening deposit requirement of 10,000 USD/EUR/CHF
Minimum balance to keep in the account is 1,000 USD/EUR/CHF
Fees
List of Required Documents

For a Personal Account

Passport Copy
Proof of Address (Within 3 months)
CV/Resume

For a Business Account

For each director and shareholder:

Passport Copy
Proof of Address (Within 3 months)
CV/Resume

Company documents to provide:

Certificate of incorporation
MNA / Articles of association
Resolution of the subscribers
Resolution of director
Register of directors and shareholders
Share certificate

If the company is older than 6 months, a certificate a good standing is required.
Please provide Notarized copies of all company documents.

The Procedure

The bank account opening takes about 2 weeks depending on the bank and documents collection from you.

We will send you the bank account application in PDF format by email and you will need to return the original bank application signed by courier service with other required documents.
What about the company ?
Please check our exclusives packages COMPANY + BANK ACCOUNT in the following jurisdictions :
Need more information ?
Do you have more questions regarding an offshore bank account in Switzerland ? We will be happy to answer you, analyze your situation and send you our suggestions.