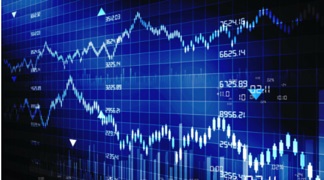 Did you know that you can easily trade in foreign financial markets and access wealth of investment opportunities – all without involving external brokerage services and the prying eyes of other traders (and your Government) concerning your trading activities ?
If you are trading forex, futures or stocks, you may have already been aware that there are certain limitations concerning the market you can trade in.
If so, we have a solution for you : A full-package that is specifically crafted for the benefit of traders who are looking for better ways to protect their assets, as well as trading activities.
The fees
We are sorry to inform that our partner bank cannot accept any US citizens/residents due to FATCA
Frequently Asked Questions
With the availability of online trading platforms, you can easily trade anytime, anywhere you want. However, there are three things that should be your concern :
1. You are relying on external brokerage services
There is nothing wrong with signing up for brokerage services, except the fact that they charge fees regardless of your trading performances. Not only that, you are limited accessing services that will holistically help you to manage your assets better.
2. You are limited in your ability for trading in foreign financial markets
The opportunities are widely available outside the typical exchanges. However, your trading platforms have limited access to those.
3. Your trading activities can be tracked
Creative competitors and other parties – including Government – can track your trading activities. It's not that you are doing illegal trading, but you have logged hours of research for a particular set of stocks, only to have your stock picks "stolen" by a third party.
We can offer you a solution that solves all three problems above : Setting up an offshore company with offshore bank account and brokerage account in the same bank.
The role of offshore company formation is underrated – and often misunderstood – by the society and Governments, "thanks" to the money launderers, tax evaders and other illegal activities.
The fact is, an offshore company can help you in accessing better business policies, tax laws, asset protection and political/economical stability than your country of residence. Those can only help your trading business and activities.
Along with the company formation, setting up a private bank account offshore enables you to access top-notch services that your local private bank can only dream of offering. The offshore private bank offers precious metal investing, forex/stock investing, institutional sales, mutual funds and wealth management.
Specifically for traders, our offshore private bank partner enables you to open a brokerage account, giving you access to powerful online trading platforms.
In other words, you can trade, manage your asset and secure your wealth from a single business entity, securely and privately.
For traders, we recommend a Belize or Seychelles company which is sufficient for trading. Both jurisdictions provide an excellent level of confidentiality and exclusive access to full-fledged private banking service in Puerto Rico. Other popular offshore company jurisdiction, like Hong Kong, UK and Singapore are more suitable for a business activity.
With our package, you will have everything setup on your behalf, we will take care of every steps of the procedure.
Belize or Seychelles company
Fast incorporation
Exempt from all local taxes
Flexibility in company structure
No minimum capital requirement
No accounting / annual report / audit requirements
Only one director and one shareholder are required (it can be the same person)
Stakeholders' information doesn't appear in any public records
Bank account in Puerto Rico
MT4 (Metatrader 4) FX brokerage platform
GTS TradeStation multi-product online trading platform
Online bbanking, with online bank transfer capabilities (24/7)
Gold- and silver-backed bank accounts
Invest in physical precious metals
VISA/Mastercard cards
SWIFT
Multi-currency (EUR, USD, GBP, and more)
Investment services
Wealth management services
Fast account opening (3 working days)
Minimum opening deposit USD 500
No minimum balance.
List of Required Documents

For Company Registration

Passport Copy
Proof of Address (Within 3 months)

For Offshore bank account

Certified Passport Copy
Certified Proof of Address (Within 3 months)
Bank reference Letter

The Procedure

The company registration takes 2 working days.

The bank account opening takes about 3 working days depending on documents collection from you.

We will send you documents in PDF format by email and you will need to print, sign and return the scanned copies by email.
Need more information?
Do you have more questions regarding offshore solutions for traders? We will be happy to answer you, analyze your situation and send you our suggestions.