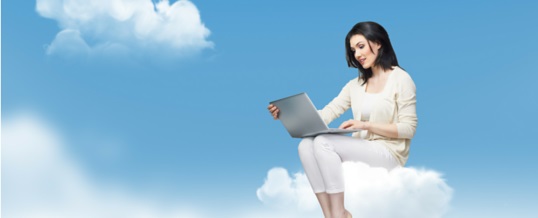 Coworking space, virtual office, and other workspace solutions are the future of work and business, for one solid reason: Location independent working is on the rise.
The era for working in a cubicle is approaching to an end, as the Internet has given the ability for anyone to work anywhere they want. They can now work independently as freelancers, or getting hired by top companies that support remote working, while residing in other parts of the world (which also includes vacation spots!)
The same trend also holds true for entrepreneurs. They no longer need to establish a presence in an (expensive) office space. Bootstrappers and lifestyle entrepreneurs alike are adopting technology and services that enable them to collaborate with other entrepreneurs beyond geographical boundaries, as well as establishing an HQ whenever they want, running it from a different location (e.g. At home), and market their products and services globally.
Companies that offer flexible working and virtual office facilities spring into life like plants grow on the fertile ground. Ranging from small facility providers to big companies like Regus, they offer virtual workspaces that not only offer physical workspace on hourly basis or monthly plan, but also prestigious business address, receptionists who take call in your company's name and top-notch mail forwarding service in top CBDs around the world.
But why?
A virtual office typically offers a business address, mail forwarding service, receptionist service, call forwarding service and meeting/conference rooms. Practically all facilities that a typical business would require – with one major difference: Your business doesn't have to be physically present on-location.
With that said, a virtual office service appeals to clients who:
- travel a lot or move to different countries regularly,
- work from home and want a more professional image of their business,
- want to reach out to global market,
- simply want to keep their business off the (Government and competitors) radar for asset protection and other strategic reasons.
You can establish the virtual office in both onshore and offshore, depending on your needs, in a cost-effective manner.
If you move locations a lot, you may want to signup for a short-term virtual office service in the location that you are residing right now.
If you want a prestigious business address (and services) for your home business, you can choose a location in your country, onshore or offshore, depending on your target market.
If you want to reach out to the global market and take benefits from business policies outside of your region, then you may want to consider offshore virtual office service.
Again, the choice is yours. While you are pondering on the ideal location for your virtual office, please allow us to recommend these top locations, along with the specific potential upsides that your business can enjoy, which include establishing a presence in the location formally.
London
London is the capital city of England and the United Kingdom. Unlike other cities in the UK, London is known to have two world-class CBDs – the City of London and Docklands.
Establishing a virtual office and bears the address in those CBDs offers you branding and trust boost.
Capital Office, for example, offers a business address, call answering and complete virtual office service on its prime location at City Road, Central London from less than GBP10/month. Regus UK offers similar virtual office services on prime locations like the Trafalgar Square, Westminster and Pall Mall, which would cost you more - from around USD 100/month for business address to around USD 800/month for full virtual office service, depending on the location of your choice.
Not only virtual offices, London can also be your top location for establishing your company's HQ, regardless of your current physical location. Indeed, you can establish a legal presence of your business in London off the shore, enjoying the profitable regulations with the Europe, boasting a network of 110 bilateral tax treaties – one of the best in the world.
Hong Kong
Quite similar to London, Hong Kong is one of the world's best financial centers located in a very stable jurisdiction. The CBD that you may want your virtual office to be located in is the Central and Western District. There are many multinational finance giants headquartered in the district.
Shek Tong Tsui, for example, is one of the towns in the Central and Western District located in the Northern part of the Hong Kong Island. There are virtual offices located in the Kong Shui On Centre, available from USD 75/month (business address and mailbox only.) A business address in Harbour City would cost you USD 90/month, and a full-fledged virtual office service would cost you around USD 250/month. Very affordable, indeed, given the prestigious location and top notch services.
You should also consider to "upgrade" your business and consider Hong Kong as your headquarters for its excellent reputation. As an offshore destination, Hong Kong features political and economic stability, reputation in the business and finance world, and local tax exemption for activities outside HK.
Dubai
Dubai is a global city and business hub of the Middle East. It's one of the fastest growing economies, as well as one of the most expensive cities in the world. Establishing itself as a financial center, it's becoming one of the top destinations for business.
You can take benefit from Dubai's reputation by establishing a virtual office presence in the city.
Want a prestigious virtual office located at Standard Chartered Tower, Downtown Burj Khalifa, Dubai? Yes, you certainly can. Starting from USD 150/month for mailbox-only to USD 400/month for virtual office plus a dedicated workspace. Want a location near the Dubai World Trade Centre? You can rent a virtual office space at Nassima Tower, starting from USD 130/month for a business address to USD 380/month for virtual office services. Plenty of choice for you.
Not yet a popular destination for offshore company formation, you can benefit the services from Ras Al Khaimah (RAK), 100 kilometers from Dubai. When establishing a company in RAK, your will have a registered address in Dubai, giving your business a much-needed boost in term of brand image. Of course, there are other benefits, such as exemption from all local taxes, as well as the absolute confidentiality of your business assets and information.
Takeaway
As you can see, there are plenty of options you can choose as your virtual office location. When choosing the right one, be sure that you consider your business needs. Don't choose a jurisdiction just because it's prestigious; put into account each jurisdiction's pros and cons, your business goals and your intentions. The right reason is more important than the location itself – so be sure that you know your reason before deciding on the location.