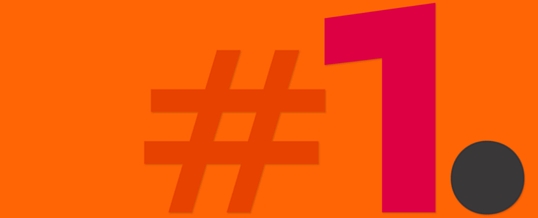 One of the most important decision to make when it comes to company formation is your choice of offshore jurisdiction. As one offshore jurisdiction may be more suitable for you than another, your choice is largely driven by your specific needs.
You can consult with us concerning your business needs to learn the options available for you, but if we should name just one jurisdiction that is perfect for all purposes, Ras al-Khaimah will be the one that we strongly recommend.
As one of the emirates of the United Arab Emirates (UAE), Ras al-Khaimah – abbreviated RAK – has undergone major economic development and diversification, with a strong focus on tourism, industry, trade and commerce, and real estate.
The economic progress is also spurred by the business-friendly policies implemented by the local government that accommodates foreign direct investment. The milestone is the launch of International Business Company (IBC) concept by RAKIA (RAK Investment Authority) in 2007, which turn RAK into a prominent, reputable offshore jurisdiction.
Why is the best offshore company?
If you are still considering the appropriate jurisdiction for your business, then you should add RAK into your list of candidates for several reasons – here are 5 of them.
1. Vision for 2018: One million visitors
The recent statistics revealed that RAK attracted 200,000 visitors in the third quarter of 2015 – a 14 percent increase compared to Q3 2014. The increase is also followed by the growth of travel-related sectors, such as hotel sector. Hotels' revenue increases 22 percent compared to last year.
RAK Tourism Development Authority (RAK TDA) plays an important role in the growth and recently announced its Vision for 2018 at a major travel trade exhibition, World Travel Market (WTM), aiming to attract one million visitors by 2018.
The growth in tourism can only be achieved when local economy and political environment is supportive – which is indeed the case. All of those can only mean one thing: RAK is good for business.
2. Award-winning Free Trade Zone
RAK's Free Trade Zone (FTZ) is now officially award-winning. It's won some awards at the 2015 Global Free Zones of the Year, as well as named Best Free Trade Zone of the Year by MEA Market Magazine's Business Awards.
RAK wins awards for some obvious reasons: It invests heavily on facilities and infrastructures, especially those that are related to the tourism sector. It's also supportive to startups, which include International Business Companies (IBC's).
3. A powerful combination of a Free Trade Zone, an Offshore Financial Center and Business Center
RAK is a unique offshore jurisdiction that combines all the benefits offered as an FTZ, an offshore financial center and business center, including:
- Fast incorporation
- Local tax exemption
- Flexible company structure
- Trading
- Opening and maintaining bank accounts
- real estate in the UAE region
- Absolute privacy
...and many more.
4. Stable S&P credit rating: A/A-1
Standard & Poor's Rating Services rate RAK at 'A/A-1' for short- and long-term foreign and local currency sovereign credit ratings, with a stable outlook.
S&P credit rating signifies the strength of the financial sector and the overall economy, which strongly contribute to economic stability.
5. Registered address in Dubai
Although RAK is the fourth-largest emirate in the UAE and is rising in popularity as an offshore jurisdiction, it's still yet to become the 'household name' for offshore.
As offshore companies' address is often an important indicator of business reputation, you can enjoy one more perk if you decide to incorporate in RAK: A registered address in Dubai.
Dubai, as one of the top financial centers in the region, can help adding much-needed boost in your business' overall (perceived) reputation.
Takeaway
RAK offers much more than just privacy, tax benefits, company structure flexibility and minimum capital requirement. Not only those, but the jurisdiction also offers business owners and investors the ability to own real estate property in UAE, open and maintain bank accounts, trading, and so on.
As authoritative organizations start recognizing RAK as one of the most business-friendly and reputable offshore jurisdiction, we suggest that you consider RAK as the headquarter for your business.
If you have any questions, please ask us about RAK.