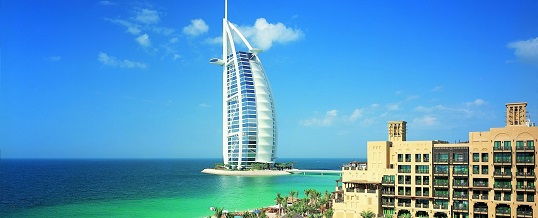 Are you currently in the planning stage of your business startup, and still considering your options on your company headquarters? If so, you might want to consider establishing your company headquarters offshore in Dubai, UAE.
This article will share the benefits of setting up a company in Dubai, UAE, and how you can easily do so.
Why Dubai?
Dubai, the most populous city and emirate in the United Arab Emirates (UAE,) has emerged as a global city and an International business powerhouse. With a series of innovative construction mega-projects, such as Palm Jumeirah, The World Islands, Burj Khalifa and Burj Al Arab, Dubai attracted tourists, traders, and investors.
Due to those reasons, establishing a company in the prestigious Dubai will bring enormous benefits to a startup, especially when it comes to building brand trust and gaining International credential.
How to register your business in Dubai?
The Government of Dubai understands that foreign investments are what accelerating Dubai's growth. Therefore, there are some perks entrepreneurs enjoy, such as simpler registration process, lesser paperwork and more support from the Government.
Of course, there are mandatory requirements that you need to meet, such as choosing business types and activities, legal forms, and business locations.
Please note that establishing a company in Dubai means that you will need to operate in Dubai, which means you need to have a physical presence in the city. But what if you don't want to physically operate in Dubai?
Consider offshore company formation - in Ras al-Khaimah (RAK)
Why Ras al-Khaimah (RAK)?
Ras al-Khaimah (RAK) is a Persian Gulf Arab emirate and a member of UAE. Just 45 minutes drive from Dubai via the direct highway, the Emirates Road.
Due to the non-existent of oil, unlike many other regions in the UAE, RAK focuses on industry, trade, commerce, tourism and real estate.
Favoring international investments, RAK's new legislation and regulations in the form of International Business Company (IBC) concept offers a well-sought-after combination of security and confidentiality.
Launched by The RAK Investment Authority (RAKIA) in January 2007, the laws permit an International business company set up in RAK to conduct business and trade internationally, as well as opening bank accounts (multi-currency.)
Are you using your company as an investing vehicle? If so, you may find it interesting that, not only conducting business, you can also own real estate property in UAE free-trade zones via your company, which include obtaining mortgages.
There are more benefits that RAK can offer entrepreneurs: Absolute privacy, top-notch asset protection, exemption from all local taxes (both individual and corporate taxes) and no accounting/annual reporting requirements.
And here's probably one of the most interesting features you are looking for: You can enjoy the advantages mentioned above while having your company to have a registered address in Dubai.
Takeaway
To recap: You can set up a company that is registered in Dubai with all the benefits offered by RAK - and operate your company, as well as do business in Dubai or any part of the world.
The unique combination of IBC benefits offered by RAK and the business image offered by Dubai makes offshore company formation in RAK an attractive option you should strongly consider.