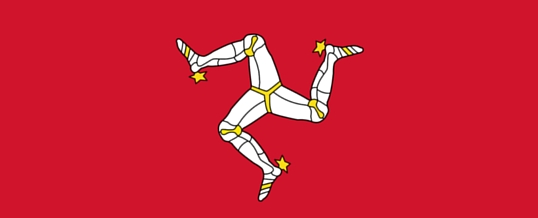 Combating drug dealers, money launderers and other illegal activities by limiting the flow of illicit funds is a noble cause, indeed. However, doing so at the expense of honest, hard-working business owners who just want to secure their hard-earned assets doesn't sound right.
That, among other reasons, is what making popular offshore jurisdictions snub – or, at least, delay – in their compliance with the transparency laws. This is what happening with the Isle of Man, one of British Overseas Territories (BOTs), that has refused London's call for joining the push for transparency; they have 30,000 reasons to do so (30,000 companies registered on the island, which make its financial sector attractive.)
The clash in UK's and Isle of Man' agenda raises a big question: Is transparency the way to go for offshore jurisdiction?
What United Kingdom wants
London wants to respond to the world's request for combating money laundering by requesting offshore jurisdictions, starting with those that are parts of BOTs, to reveal the ownership information of registered offshore companies.
Currently, the UK is publishing the first register, which will be searchable upon demand. London persuades BOTs to comply through various methods.
What Isle of Man wants
Allan Bell, Isle of Man's chief minister.
As the political and economic situation worldwide is somewhat worsening, there's a growing interest in securing business wealth offshore – and it's the asset protection and tax benefits that make jurisdiction like the Isle of Man attractive.
Why do companies want an offshore HQ, anyway?
Corrupt Government, unethical competitors, and uncertain political and economic environment – among other reasons – are the typical reasons for a business to go offshore. Of course, there are companies that are going offshore for the sake of lowering their tax return; however, they do so for the wrong reasons – most probably some of the main reasons why the world – including businesses that are much smaller in scale but pay a relatively high percentage of business taxes – wants to banish secrecy from offshore jurisdictions.
What could go wrong?
Aplenty. Wrong reasons to go offshore is one thing; another thing would be choosing the wrong jurisdiction; choosing the wrong agent; trusting the wrong lawyer, and so on.
Rightly so, along with the criminals, "bad" offshore companies that walk in the grey area of offshore laws, businesses – and individuals – who genuinely want to go offshore for the sake of asset protection are facing the same consequences: Limited access.
All the good effort of organizations like OECD that 'forces' offshore jurisdictions to sign data sharing agreement to end banking secrecy, seem to contradict to the consequences of such crackdown effort toward small businesses and individuals.
How so? Here's a simple scenario: If BOTs decided to answer the transparency calls, then money launderers and criminals will just move their assets from BOTs to other offshore jurisdictions that still provide secrecy in registrations and activities. On the other hand, businesses stuck to the jurisdiction they are in, end up exposing their assets to the general public.
In other words, transparency in offshore company registrations will penalize companies while keeping the bad guys on the loose with little or no implication.
Takeaway
Unfortunately, the damage has been done. What companies and offshore jurisdictions – those that want to do things legitimately, that is - can do now is to wait and see. Or try to retaliate.
Indeed, it's a difficult situation, and the war against money laundering and corruption is a long, long war and the one that we think will be fought at the expense of legitimate businesses – for the greater good, perhaps? Does it sound fair? We let you decide.