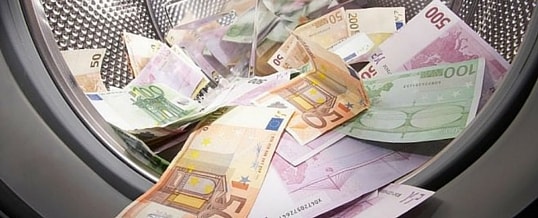 To the less-informed, offshore banking is often synonymous with money laundering. The truth is, it's far from that – if you use the banking services properly, with ethical intent.
In this article, you will learn how to use offshore banking – legally and ethically – while debunking some nagging myths surrounding it.
Offshore banking 101, in brief
If you read this article, chances are, you don't have any offshore bank accounts, or you are considering to open one but still have doubts in your mind. If that's the case, then let me guide you through what offshore banking is and isn't.
Definition, definition... what is offshore banking?
Offshore banking is banking services offered by a bank located outside your country of residence. While this could mean that any banks abroad fall in this category, typically offshore banks offer what 'regular' banks don't, such as lower taxes and greater privacy.
Perhaps the biggest upside of an offshore bank is the fact that it usually resides in a stable jurisdiction, such as Singapore, Switzerland and Hong Kong. This is very beneficial, especially when your home country is experiencing local, political or financial instability.
Unfortunately, the upsides above are overshadowed by the poor reputation offshore banking has due to tax evasion and money laundering.
Let's talk about those, shall we?
Lingering problems: Tax evasion and money laundering
The cold, hard truth is this: Due to the benefits of offshore banking, mainly the secrecy feature and little/no taxation, offshore bank accounts are often used by criminals, fraudsters and tax evaders to secure their assets.
Indeed, money laundering and tax frauds disrupt the economy – and offshore banking is under the spotlight for taking part in the activities, although indirectly.
In an attempt to regulate the whole situation, Governments and International bodies like OECD attempt to limit the access to offshore banking services. Some changes are in effect, and there will be more to come.

The recent changes has eroded the secrecy, but popular jurisdictions like Switzerland and Singapore are still the go-to place for one reason: Offshore bank accounts are still beneficial for those with good intentions - although they will experience a more challenging application approval process.
Offshore banking: Yea or nay?
The answer depends on your intent.
If you are planning to evade taxes, then you obviously shouldn't do it.
But if you are planning to secure your assets in a more stable jurisdiction, or if you are an expat looking for a better way to manage your assets, you should strongly consider offshore banking.
With that said, it is best for you to consult with reputable companies to see whether offshore banking is the right one for you or not.
ICO Services, one of the most-trusted International corporate service providers, can offer you unbiased advice. You can ask anything here.