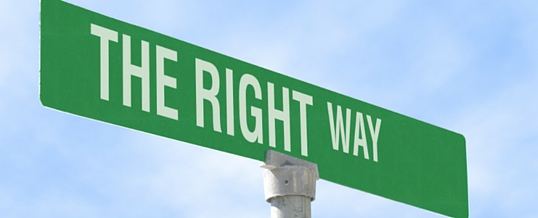 Once was perceived as the banking for the riches, offshore banking is now more accessible than ever. In spite of the global transparency push, offshore banks – the legitimate ones, that is – remain resilient. And yes, offshore banking is far from dead, unlike what the mainstream media want you to believe.
Offshore banking is essentially banking services that are provided outside your home country. Often associated with complexities and sophisticated financial services, in reality, offshore banking is very much like your typical onshore bank account, and accessible by any person with any level of personal wealth sizes.
Indeed, there are some services, such as offshore private banking services, that are only available to individuals with a certain level of assets to manage – usually in the six digits and up. However, the 'regular' account can be opened in just a few hours of effort with an initial deposit as low as $500.
Of course, there are differences in requirements depending on the banks and the offshore jurisdictions where the banks operate. However, most services require you certain basic requirements.
This article acts as a complete beginner's guide to opening a personal offshore bank account, so you know what you should prepare and what to expect from your offshore account.
Without further adieu, here are what you need to prepare for opening an offshore bank account.
Basic requirements
In essence, the basic requirements for opening an offshore bank account is pretty much similar to opening a regular bank account in your local neighborhood: You need to fill in your personal information, such as name, D.O.B., address, citizenship, and some other details. As always, you are required to present proofs of the information provided. It can be your I.D or passport. In term of offshore banking, a passport is most likely to be required due to its global acceptance, unlike your local I.D.
Not only proof of personal identification, but you also need to provide proof of address (preferably the address in which you reside for at least three months.)
Some offshore banks, such as those in Switzerland and Cyprus, although a reference letter is compulsory, you have to present a CV/Resume to the banks via agents.
As always, it's better to notarize your document copies to add more assurance of their authenticity. Depending on the jurisdictions that you choose, instead of notarized copies, you may need for your documents to bear apostilles stamp.
Additional requirements for verification
Think of offshore banks as the place for money launderers? Think again – the reputable ones like St. Vincent and the Grenadines (SVG) requires you to present bank reference letter or two bank statements – one is the last three months, and another one is older than six months. The purpose of the statements is to show offshore banks (and offshore agents) that you have a good, legitimate banking relationships.
You may also need to explain the purpose of your transactions – this is often required to proof that your activities are not illegal. It's usually required by both sides – your onshore and offshore banks. To proof your legalities, the offshore bank or agent usually want you to provide additional documents, such as your wage slip, investment details, sales contracts, etc.
Choose your service and currency
Offshore banks are known for offering exceptional services. The typical ones include confidentiality, exceptional Internet banking facility, telephone/fax banking, debit/credit cards issuing, SWIFT/IBAN, multi-currencies, and others, including investment accounts.
Some jurisdictions like the St. Vincent offers a multitude of investment opportunities, such as investing in the foreign market, stock trading, precious metal investing, and so on. That said, you need to determine the services you need and the currency(ies) that you prefer.
Be aware of the costs and fees
Offshore banking services are typically provided at higher fees compared to your local banks. Offshore banks are generating profit usually by providing transactional services (e.g. Wire transfer, moving funds to an investment vehicle, etc.) not by lending your money to borrowers.
Chances are, you will require an agent's service. That said, there's a fee related to the offshore account opening. Beware of the hidden fees for the services offered by the so-called "cheap" service.
Consult with your bank or agent for the list of fees, and negotiate as you see fit.
How to complete the account opening process
It's pretty straightforward, really. The bank or agent will send you the account application via email. You need to complete it and return the application by courier service, along with the required documents.
How long will it take?
Opening the offshore bank account takes anywhere between 2 days to 3 weeks, depending on the bank's policies, and the completeness of your documents submission.
Takeaway
As you can see from the guide, it's not as complex as it looks. Your biggest task is on choosing the right agent, and your first step is by contacting a list of agents and learn whether you're comfortable working with them. That said, you can also consult with us and see whether we are suitable to your needs or not.