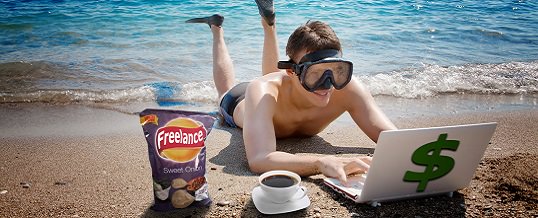 Are you a freelancer? If so, congratulations. You are an important part of a global trend. Today, freelancers, business owners and professionals can serve people from around the world, and be location independent if they want to.
As one of the pioneers, you have the opportunity to enjoy the benefits that are made possible by the Internet and mobile technology: You can choose whether to work at home or a tourist spot. You can also choose whether to serve clients from South Africa or Hong Kong.
In short, as a freelancer, you have more choices than ever today.
If you have embarked in a freelancing journey, you need to take care the nitty-gritty, too. This includes your business finances. Let's talk about this in detail.
You are a part of a global trend; are your finances, too?
As a freelancer, you sell digital products and services. If you are a freelance writer, you sell your content to a client. If you are a freelance app developer, you sell your app to a client. For those, you receive payments.
The big question is, where did you store your payments? If you answer in your local bank account, you are missing out the good things you can enjoy as a freelancer.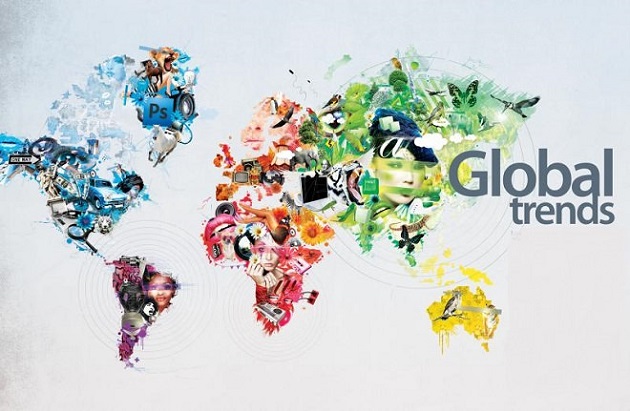 You see, if you are working remotely and serve clients from other than your home country, why should you tie your legs to local banks? Moreover, why you should pay business taxes locally when you are not doing business locally?
With those said, offshore jurisdictions can offer you a real, legitimate solution. Here are five reasons why setting up an offshore company and opening an offshore bank account is the way to go of freelancers:
1. Better-protect your hard-earned money
If you happen to live in a region that is politically and economically unstable, you pose your freelancing career a risk. Forming a company or storing your hard-earned money on such region means you are tied to the local policies and regulations, which is not good, obviously.
Offshore jurisdictions are typically considered as some of the world's most stable countries. Hong Kong, Ras-al-Khaimah, and Belize are some examples of such regions.
Opening an offshore bank account or forming an offshore company in such regions will protect your assets, regardless of where you are doing business from.
2. Reduce your expenses
If you are doing business outside your home country, you can have different arrangements on your taxes and fees. The right offshore jurisdictions can typically offer you friendly tax policies, which mean more profits retained.
In term of fees, moving clients payments to your offshore bank account means that you will deal with less cost – you don't have to deal with your home country's expensive bank charges for receiving fund from out-of-country sources.
Withdrawing money via ATMs outside your home country will costs less, as most offshore banking service providers provide debit cards that can be used in many countries with more reasonable fees compared to withdrawing from your home country's bank account, abroad.
Of course, when you are abroad, withdrawal with a local bank is cheaper, as you will be charged a fee, typically two percent or less, for each withdrawal when you use an International card issued by your offshore bank. However, given the flexibility (you don't have to open a bank account in every country you visit) and the stability of the offshore jurisdiction you choose, the fee a worthy price to pay.
3. Boost your professional image and reputation
Freelancers are typically sole-proprietor. Unfortunately, being a sole proprietor is not that all wonderful when it comes to business image. You need a business-worthy presence, and it starts with your company name and the headquarters.
If you are living in a less-stable jurisdiction, having your company formed in, say, Hong Kong can give you an extra boost in your credibility.
4. Maintain your privacy
Related to reasons #3, if you are a sole-proprietor, sometimes you need to show your address – in your business cards, website, and so on. Showing your home address is not ideal for privacy reasons. P.O. Box can be helpful, but P.O. Box address screams (untrusted) and it's not good for your freelancing credibility – and branding.
Having a presence in, say, Ras al-Khaimah, can give you the best of both worlds: Privacy and credibility.
5. Boost flexibility
As you bring your freelancing work with you wherever you go, you can also bring your finances, too.
With an offshore bank account, you don't have to open a bank account every time you move into a new country. Just use your offshore bank-issued cards to withdraw money and do financial transactions.
Takeaway
We are living in a seamless world today, where geographical boundaries are becoming lower and lower. As a freelancer, there is no better time than today to do business globally.
As you are planning to grow your freelancing career continously, it is time for you to support the growth by taking care of the back-end systems.
By getting incorporated offshore, you have all the flexibility you need to run your freelancing business. Make use of the available resources and take advantage of them.