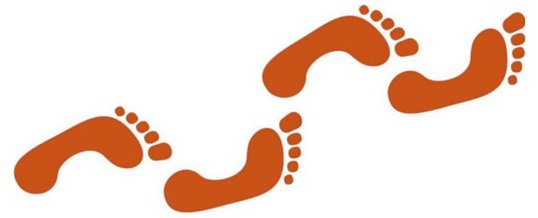 In today's era of information overload, it's almost crazy to know that there is still a lack of fundamental knowledge on how to open an offshore bank account. Indeed, there are plenty of information on the web today, but only a handful that is really helpful and not misleading.
Misleading? Indeed, often fatal. It is mind-boggling to know that someone is still giving advice like this: "To open a bank account, you should visit to the corresponding country, visit the bank, and open your account there." (Fact: No, you don't always need to do so – the entire process is online.)
Not only that, there are some misleading opinions that are simply not helping those who seek for the right information about offshore banking and everything that goes with it. Opinions like "don't open an offshore bank account – it's illegal!" or "offshore bank accounts are for criminals, drug dealers, money launderers and so on" are not only misleading, those are also giving offshore banking a bad name.
With all due respect, people looking for the right information on offshore banking deserves getting the right information from the right source.
At ICO Services, we understand that our business is built on trust – that's why, once and for all, we will stick a fork in it: Offshore banking can be as legal as you want, as long as you have the right motive, open the bank account with the right bank, and seek help from the right place.
If you are still not sure whether offshore bank account opening is a complex process or not, or want to learn more before you take the big step, here are four fundamental steps that can give you a fully-operational offshore bank account – categorized by two major paths you can take.
DIY the whole process
The Internet makes things easier for you to find information about offshore banks. However, there are some hurdles you need to jump over to find the best offshore bank for you.
Step #1: Research - extensively
Read articles and blog posts. Participate in forums. Find suggestions on the right offshore jurisdictions, as well as the right offshore banks. Remember, not all offshore banks are created equal: Some are financially sound, and some others don't – regardless of the jurisdictions. Be aware.
Don't forget to compile a list of banks to contact, as you are going to choose the best ones among the available choices.
Step #2: Contact the banks in your list, choose the best
Now you have probably compiled a list of offshore banks and jurisdictions that you consider ideal for securing your assets. It's time to contact them and choose the best one.
Step #3: Request for account opening
Some banks have online forms, some others just have email addresses. Either way, you need to submit a request for opening an account.
Step #4: Provide the requested documents
Quite self-explanatory: There are documents you need to prepare, e.g. Letter of recommendation from your local bank, proof of identity, etc.
Step #5: Get approval from the bank
The bank will review your application and when your request is approved, you will then need to send the fund for the amount of the minimal requirement or more.
Step #6: Your bank account is ready
Hire a specialist
A better alternative than DIY everything is to hire a specialist. Indeed, there are fees related to opening an offshore bank account, but those are for one good reason: The specialist does all the legwork for you, eliminating Step #1, #2, #3 and #5 from the above.
In our case, here are the steps:
Step #1: Get a free pre-approval
A pre-approval process is required to guarantee the opening of your bank account. There are no risks involved in your part, as the pre-approval is free of charge.
Step #2: Prepare the requested documents
Upon approval, you need to submit the required documents, as well as the payment (bank account opening and the specialist's service fees.)
Step #3: Wait
Varies from one specialist to another, in our case, the whole process can take from two to fifteen days. We submit your document and payment and complete the process on your behalf.
Step #4: Your bank account is ready
Takeaway
As you can see, hiring a specialist – a trusted one, that is – saves a great deal of time and further headaches that are related to account opening process. However, the choice is entirely yours.
If you need an expert insight on how offshore banking and the whole process works, you can contact us and consult with us for free.