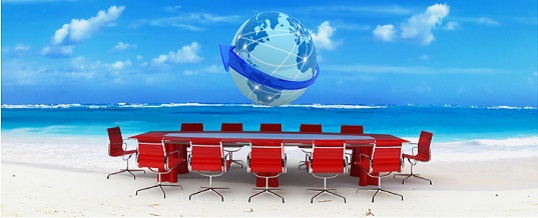 Online business niche continues to show strong growth trends across all industries. The ability to access the market and do transactions 24/7 is the game changer for many businesses, whether they are new or established.
The low overheads and the ability to manage and operate from any parts of the world are probably two of the most appealing aspect of online business ownership.
Unfortunately, there are some limitations when you are running an online business with no physical presence (e.g. brick-and-mortar shop or office.) The biggest one would be the trust issues.
Running an online business, you need to show some credibility to your potential customers in order to gain trust and – eventually – business.
As your potential customers can't do some 'background checks' on you and your business by, for example, visiting your physical store or office, you need to show that you are a legitimate business owner.
The best ways for you to respond to the need for showing credibility and trust include showing site security badge, site trust badge, business ratings, and/or physical address. Ideally, the more proofs you can show to your potential customers that you are legitimate, the better.
Perhaps the most important but underestimated of all is the use of virtual business address.
What is a virtual business address?
A virtual business address is used like the conventional business address with one distinct feature: You don't have to physically located in the registered business address.
You can use the address on your business cards, invoices, websites and marketing materials.
Due to the importance of the business address in your reputation and credibility building endeavor, this is something you need to consider strongly.
Why do I need a virtual business address?
To explain the importance of a virtual business address, let us share 5 reasons why you should use one :
1. Boost your business' image
Perhaps the number one reason online business owners should use a virtual address is to give a professional image to your business.
Choosing to be 'headquartered' in one of the biggest financial and business centers of the world, such as London, UK, give the sense of credibility to your business.
2. Protect your true identity and location
If you own an online business, chances are, you are running it from your home or any parts of the world. For this reason, you may want to conceal you true identity and location.
While it's perfectly fine not to include your 'office' address in your business website, doing so can negatively impact your business trustworthiness, - regardless of how many badges or social proofs you have.
In other hand, mentioning your home address in the contact information section is posing you some uncomfortable risks, such as random visits by potential customers. This is not ideal, obviously.
The best solution for you is to use a virtual business address that allows you to manage your business from anywhere you wish, as well as showing your potential clients that you are a trusted business partner.
3. Access to business-class services
Not only professional address and mailing address, many virtual office service providers also offer a range of business-class services, which include but not limited to mail forwarding, virtual receptionist, virtual assistant, phone answering, call forwarding, meeting spaces, and other services.
Typically, you can access the services for an additional fee, and typically made available in plan-based or a-la-carte-based services.
Frankly, it's not ideal – and possible - to have a full-fledged business-class service when you are starting up (unless you have the budget for such luxury.) A virtual office can provide you with the essential services – at a fraction of costs of establishing everything yourself.
4. Cut your office-related business expenses
The real perk of running an online business from home is the significantly-reduced costs of operations. A virtual business address can add a layer of trust to your business, while keeping your cost low.
With your professional address – and the services that come with it – you don't need to pay expensive, lengthy office lease and the operational costs related to maintaining an office. This is a major perk, especially for cash-strapped online startups.
5. Support your mobility
If you travel a lot – for work purposes or lifestyle reasons – using a business address that includes a mail forwarding service means that you can bring your business with you – while physically and legally located in a professional business location.
Think about it: Using a business address in a top-class business district, you can run your online business like a large business – from home or any other locations you have in mind.
Takeaway
So, there you go – five reasons for you to use a virtual business address.
Today, it is more important than ever to ensure the legitimacy of your online business, given the number of frauds and scams online. Your virtual address is a great tool that I recommend you to include in your business strategy book.
If you need more information about a business address and mail forwarding service, please don't hesitate to contact us for free assistance.